Buscando y Descubriendo | Bilingüe
El Jibarito regresa en una nueva aventura. Esta vez nos presenta a Jibarita, junto a quien recorre nuestra bella isla para mostrarnos sus encantos. Busca y descubre animales endémicos, comida criolla, paisajes borincanos y más en este divertido viaje lleno de colores, memorias y amor por nuestro terruño.

Activity Book

Promueve la observación, concentración y la perseverancia.

Fomenta el aprendizaje de vocabulario conectado a imágenes.

Creativamente, enaltece la cultura y las bellezas de Puerto Rico.

Bilingue. En español e inglés.

Incluye página de stickers.

8.75" x 8.75 Hardcover

32 páginas
___
Jibarito returns on a new adventure. This time he introduces us to Jibarita, along with whom he tours our beautiful island to show its charms. Find and discover endemic animals, local food, Puerto Rican landscapes and more on this fun tour full of colors, memories and love for our homeland.
Activity Book
Promotes observation, concentration and perseverance.

Promotes learning vocabulary connected to images.

Creatively, it highlights Puerto Rico's culture and beauty.

Bilingual. Spanish and english.
Includes one stickers page with 37 stickers.
8.75" x 8.75" Hardcover
32 pages
View full details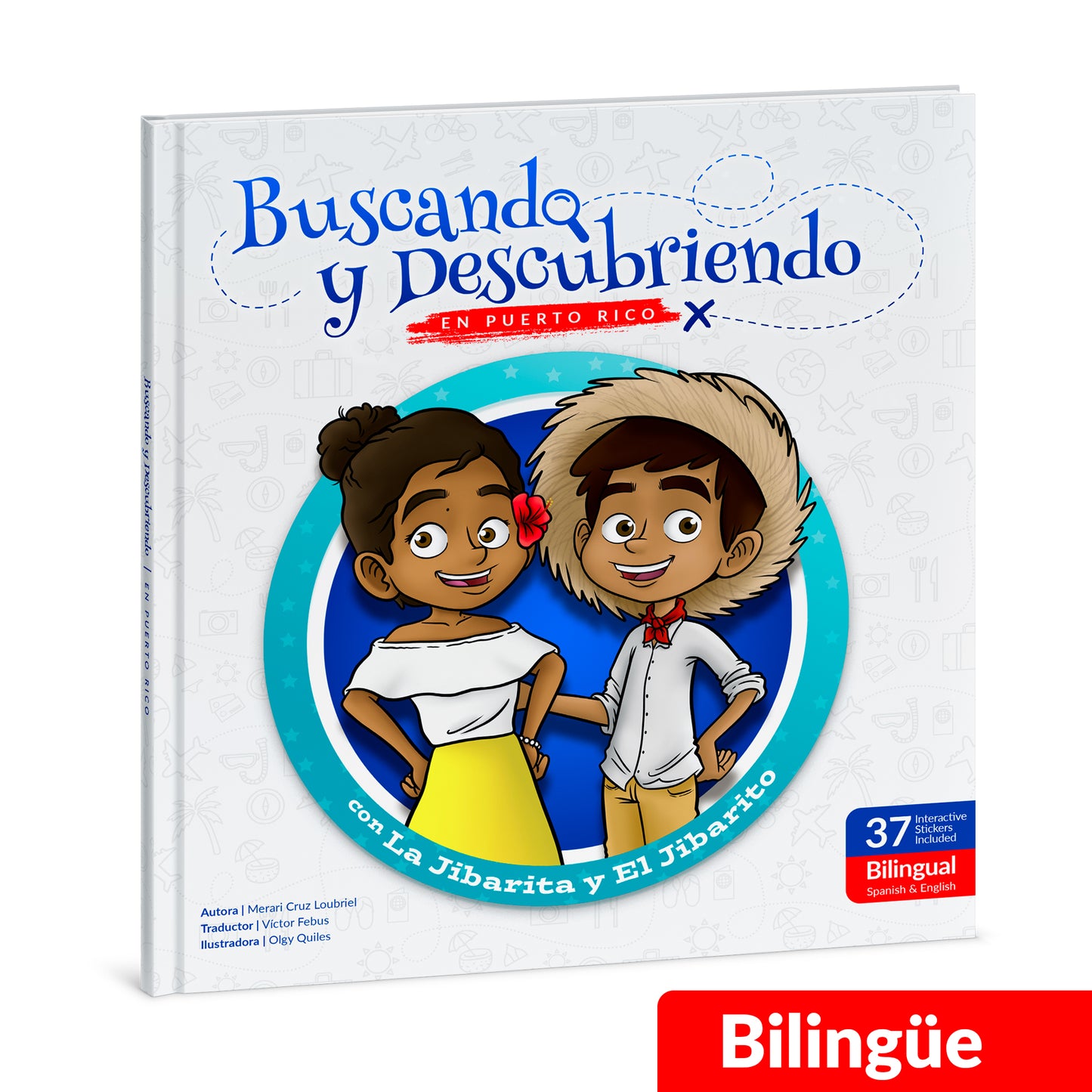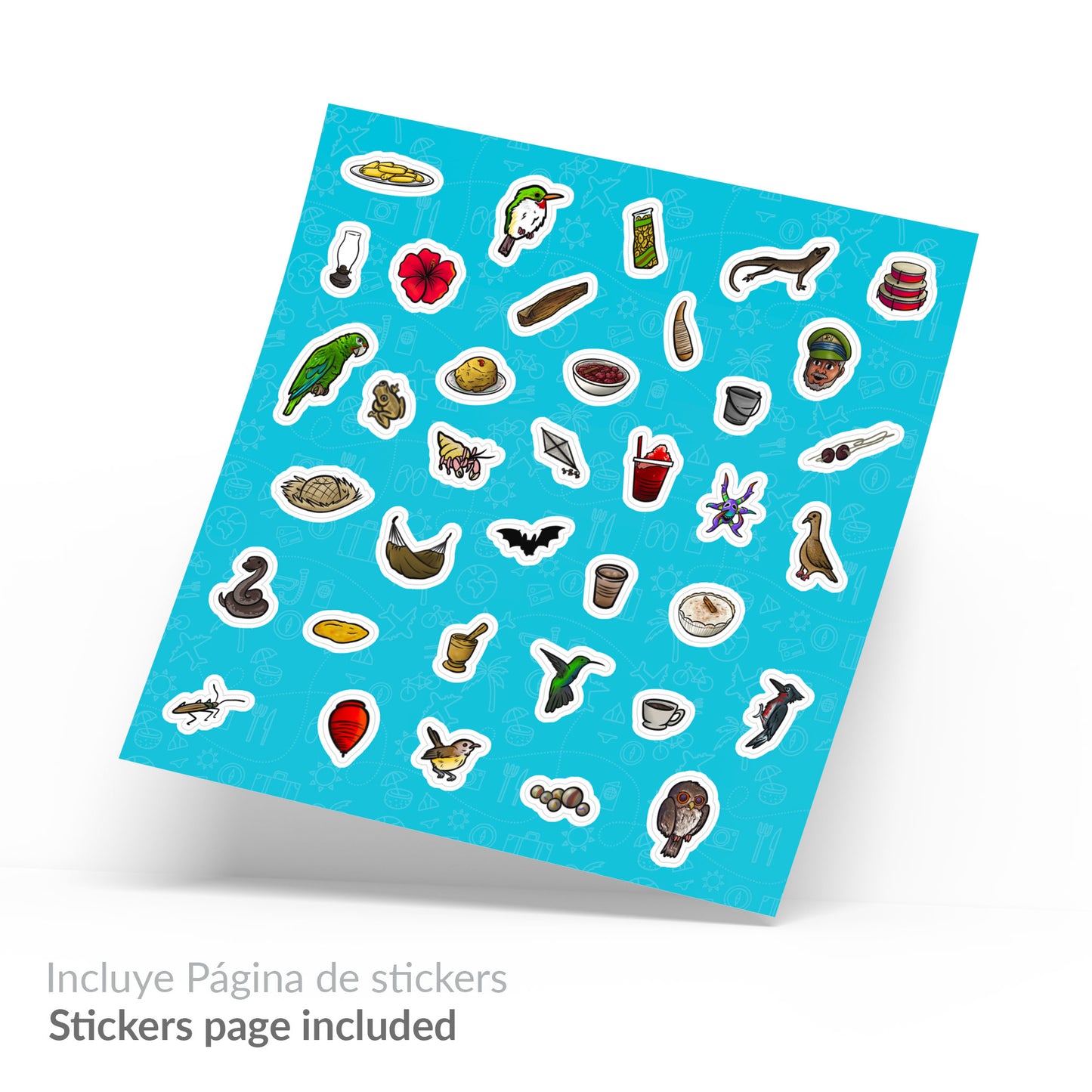 Buscando y Descubriendo | Bilingüe