#9 Bori La Cotorra | con Sonido
¡Descubre a la Cotorra más boricua de todas! ¡Apriétala y escucharás 14 frases típicas de Puerto Rico, como "Que frio pelú", "Ay bendito", "A falta de pan, galleta" y "Wepa Wepa!", entre otras.

Además, como un toque especial, esconde la bandera puertorriqueña en su cola. Esta encantadora Cotorra no solo te hará reír con sus expresiones auténticas, sino que también mostrará con orgullo el espíritu y la cultura de Puerto Rico. ¡Un compañero perfecto para disfrutar y compartir el amor por la isla del encanto!

Bori, La Cotorra | con sonido:
Material: 100% Polyester
Para edades 3+
7" alto
Batería interna (no remplazable)
______________________________________________
Discover the most Boricua Parrot of all! Squeeze it and you'll hear 14 typical phrases from Puerto Rico, such as "Que frio pelú," "Ay bendito," "A falta de pan, galleta," and "Wepa Wepa!" among others.
Additionally, as a special touch, it hides the Puerto Rican flag in its tail. This charming Parrot will not only make you laugh with its authentic expressions but also proudly showcase the spirit and culture of Puerto Rico. A perfect companion to enjoy and share the love for the Enchanted Island!

Bori, The Parrot | with sound:
Material: 100% polyester

For ages 3 and up

7" height

Non-removable internal battery
View full details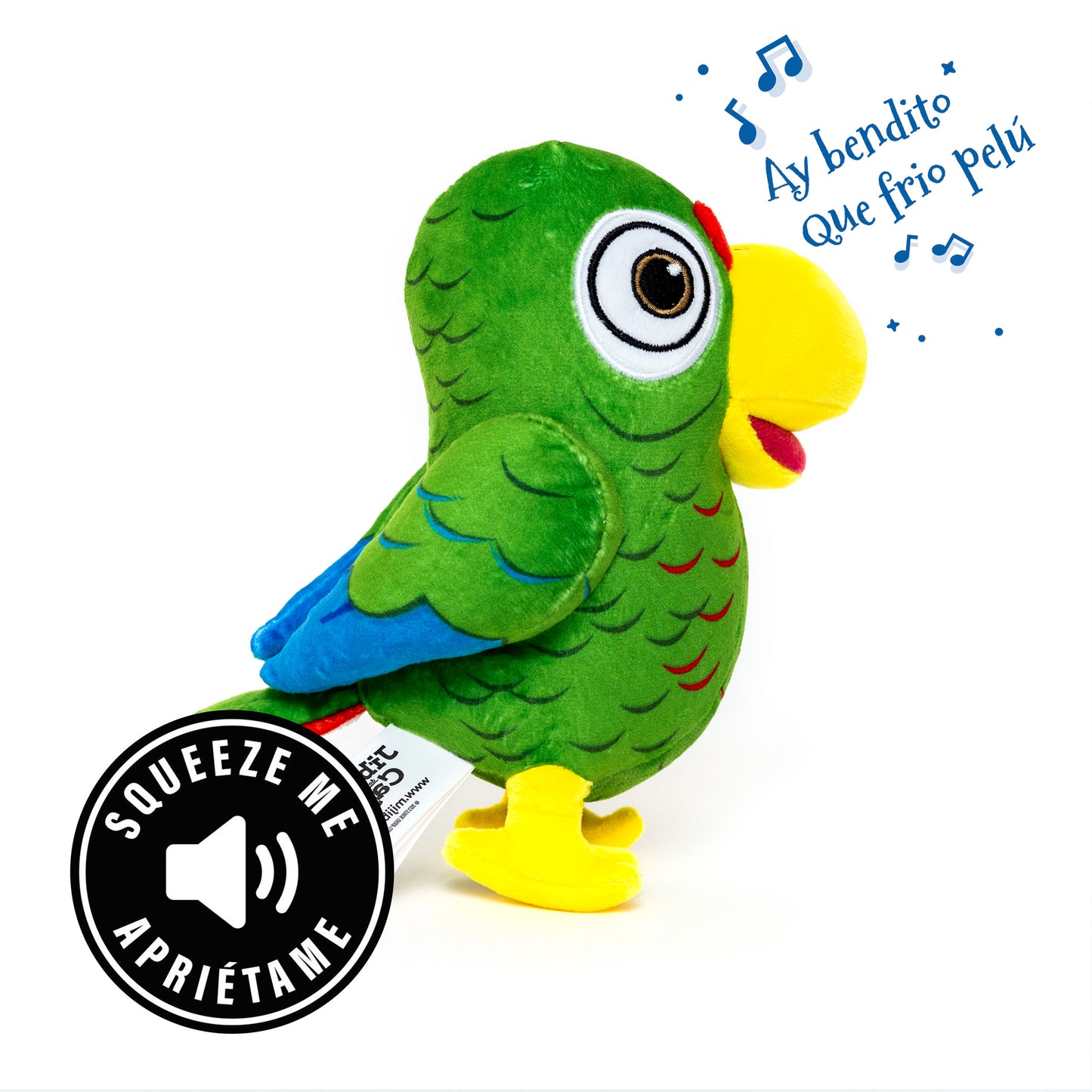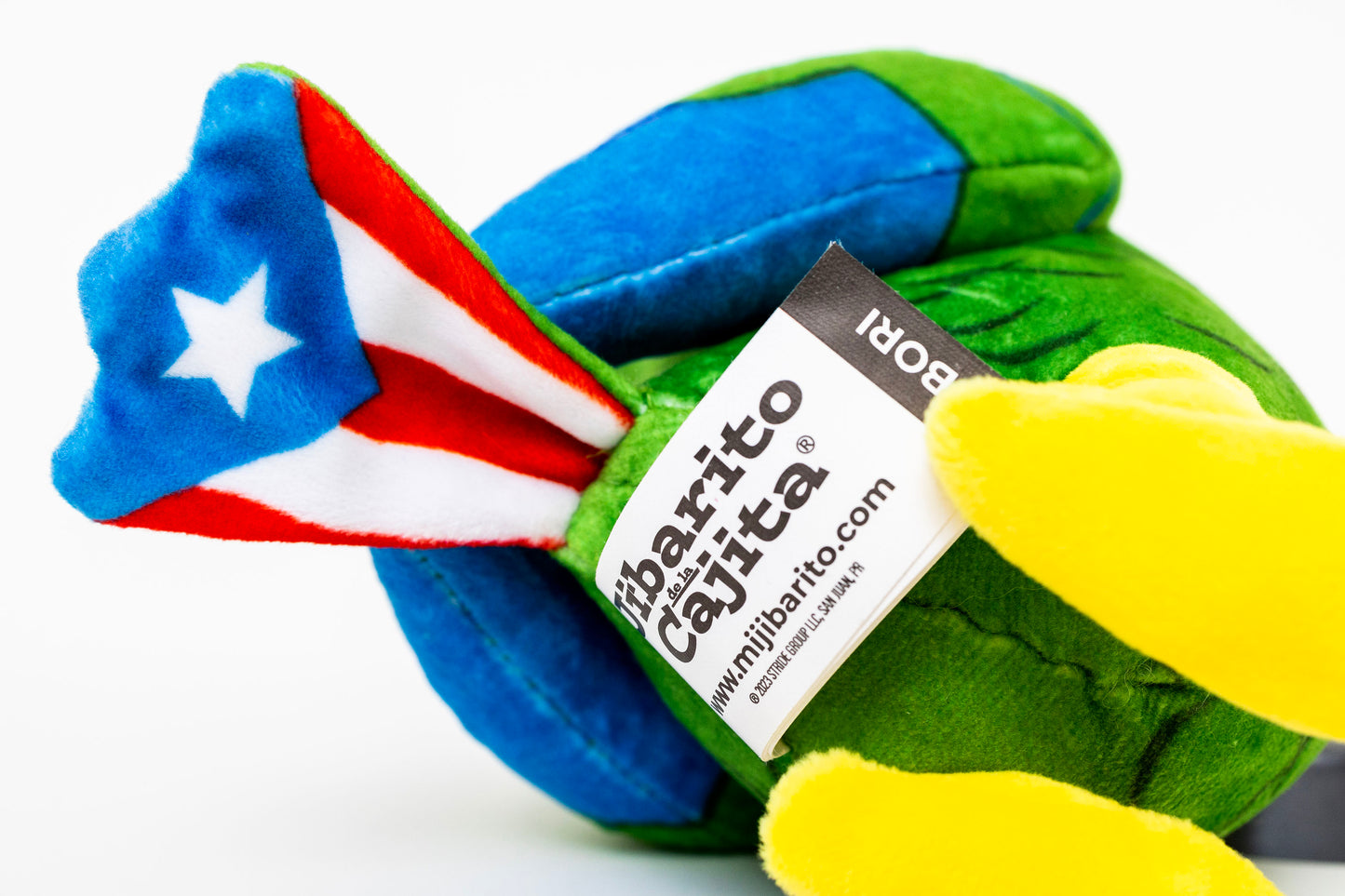 #9 Bori La Cotorra | con Sonido